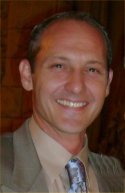 In my 37 years in the arts.  I have been published in numerous magazines, publications, and ad campaigns.  Such as: American Artist Magazine, Architectural Digest, Interior Design Magazine, Garden Design, Chicago land Gardening Magazine, Chicago Tribune, Suburban Herald,  National and International Wildlife Magazine, and the National Illustrators Annual .  My art pieces can be seen in 27 countries and in almost every state in the US.
The following is a brief history of my work…
After selling my first 3 pieces to the Michigan State Chapter of Ducks Unlimited at age twelve, I started pursuing an art career in earnest. Throughout Junior High and High School I participated in art shows, fairs and adult classes outside of school and received many awards. Some of the shows included: The National Ceramic Association, receiving two Freddie's and best of show, Cranbrook Institute of Art, National Junior Wildlife Artist Competition, receiving second place, Professional shows: for both The National and International Wildlife Associations and many other state, local and scholastic based shows.
While completing a three year program at The American Academy of Art in Chicago, Illinois I continued doing shows and started freelance illustration. This paid my way through college. During this time I received two Associate Degrees in Fine Art and Illustration. Some of the most notable shows and awards Included: The National Society of Illustrators Show in New York, Illinois Duck and Salmon Stamp Competitions, The Molsen Golden National Ad Campaign and Competition were I received first place and Eleven Best of Shows in Chicago and Suburban Artist Guild sponsored shows.  Some of my freelance illustration clients included: Leo Burnett, Hanlynn Peterson, Rockwell International, Emile Anderson and Sears, Service Management Magazine and Griffith Studios.
Three months before graduating college in 1983 I was hired by Skyline Design in Chicago as their first Artist. After years of doubling business growth, Skyline named me as their Senior Artist.  My responsibilities included: design, presentations and execution of a huge variety of artwork.  Not to mention staff training and job coordination. Highlights of our client list was: Nick's Fish market, The Snuggeries, Pica Dillies Restaurants nationwide, Northern Trust Banks, Marriott and Sheridan Hotels and Resorts International, Burger King and McDonalds Restaurants Internationally, Sea Worlds, Disney, The Luxor, Treasure Island, Empress and Circus Circus Hotels and Casinos and Portillo's restaurants along with innumerous other restaurants, clubs and private individual residences and commission pieces.
The artwork consisted of carved glass, carved and painted glass, sculptural and carved pieces ranging from bass reliefs to full figures rendered in everything wood to clay to fiberglass and resin, to murals, paintings, signage, finishes, custom furniture and lighting fixtures. I had hands on involvement in every aspect from client presentation and consulting to design and layout to execution and installation.
During my fifteen years with Skyline Design, I learned much about new media and the actual business of art. As Skyline grew its focus changed and I started to find myself in more of a managerial and teaching position that was rewarding in the beginning. But! I needed to get back to what I loved. Throughout those years I had maintained a small but rewarding freelance clientele.  In November of 1997 I purchased a building at 1016 North Ashland Avenue in Chicago, officially opening the doors to my own company I.D.E.A.  My intentions were to regain creative control over my art by specializing in custom work combining both my formal fine arts training and my commercial experience. My emphasis has been to create one-of-a-kind works treating every project and client as an individual.
Since the beginning Ideas. Design. Excellence-in. Art, I have worked with many commercial and residential, design and architectural firms not to mention individuals to create both artistic and unique environments and pieces to meet their needs and those of their clients. Here is a short list of Clients: Interiors By Bruce, Chicago Art Source, Hanna Design, Design Pour Vous, Sutherland Architectural, The Poulten Group, Arther Anderson, Coldwell Banker, Mc Henry State Bank, Starbucks Coffee, AAA Motor Vacations, Little Company of Mary Hospital, Absolute Vodka, Robert Morris College, C.D. Peacock and The Hyatt Group, not to mention many other restaurant, retail and commercial clients. I have also worked with private collectors and home owners thru out the Chicago and Suburban area and as far away as Arizona, California, Florida, New York, South Carolina, Georgia, Michigan, Wisconsin and Indiana. Many pieces of art have also been created and donated to various charitable causes such as: The National Society to Prevent Child Abuse, National Breast Cancer Society, various Aids Organization, Lakeview Neighbors Association for The Parks, The National Society to Prevent Animal Abuse and The Peggy Sabatto's Fund for Victims of Drunk Driving.
In 2002 I relocated my home and business to Lake Zurich, Illinois and have been continuing the same sort of work. I am now looking to get away from the production end of the business and steer my focus towards the fine art side, while continuing to maintain the creative edge of what I can only describe as environmental arts and design that I have built my business and reputation on.
Thank you for taking the time to view my portfolio. I look forward to hearing from you and doing business with you.
Sincerely,
Jeffery S. Rutter